Hello!
What better way than to start a month with a RAK, my first ever rak!!!!
You will need to do a couple of things in order to win this fab prize:
1. Advertise this rak on your own personal blog (comment + link to your blog in the comment section of this post)
2. You will need to enter at least one August Challenge at Scrapping Outback:
-
Random Chipboard Challenge
- DT mini kit challenge (will need to be purchased from Srapping Outback Shop)
-
Sketch Challenge
- White with a twist Challenge
To be able to enter one of these challenges you will need to become a registered user in both the
forum
and the
gallery
at Scrapping Outback if you are new to the site, and then post your finished projects in the gallery in the correct section. Your name will be in the draw once if you complete one challenge, twice if you complete 2 challenges etc. It is easy! And you will get to meet a very friendly bunch!
Now my rak contains chipboard pieces (WOW, Dusty Attic, Rachelle Minnett Designs), Manorhouse Creations and Prima flowers, a whole Simple Stories "Happy Day" 12X12 paper kit, one Charm Creations Heavenly Heart, a heart die, some French paper doilies!!!
By playing along our challenges at Scrapping Outback you will also be in the running to win a $25 voucher to spend in the shop, so there is a lot to be won!!!
I am in charge of the Sketch Challenge this month at Scrapping Outback so here it is: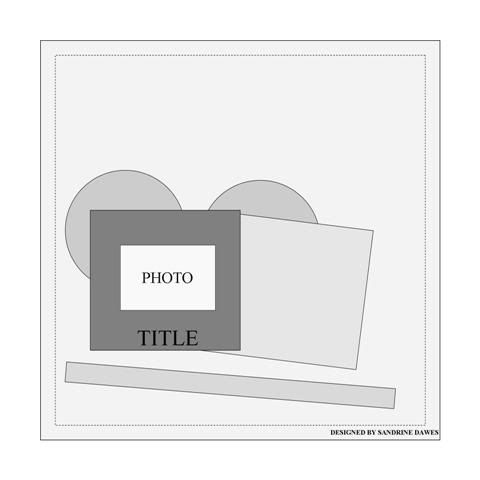 I went for a very shabby feel using crackle paint, distress inks, gauze, stitching, roughening papers with Prima distressing tool, Scrunched up paper doily, old beer cap.
Papers: Graphic 45, Prima Almanac Collection 6X6 paper pad, Sassafras Lass
Here are the links to the SO products I used: